I wasn't supposed to be taking pictures, because she told me not to, but I did take a few because....that is how I roll.
I like to have pictures of things.
So when my sister, Erin, left for Rwanda, I took this picture at the airport.
It was pretty much a terrible evening.
Ugly crying.
Sad goodbyes.
Snot.
Tears.
You get it.
But do you know what is AWESOME?
Technology.
It is no surprise that I heart technology.
But I especially heart technology because it means I can chat with my sister easily halfway across the world.
See? Halfway across.
Are you thinking, "So....exactly WHERE IS Rwanda?"
Because I was.
So here it is: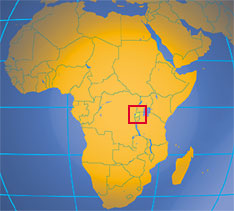 I didn't know it was so little!
Back to the main point:
I heart technology.
Because we have Blackberries, I am able to BBM (Blackberry Message -- like IM) with her any time of the day or night. Well...not anytime because she is 8 hours ahead. But you get the idea. Also because of Apple we are able to Facetime too! She got an iPod Touch for graduation and Adam got an iPad for Christmas (from his super awesome wife) so we can Facetime on there when she is somewhere where there is WiFi! Because of technology she can Facebook and email too!
I feel SO lucky to be able to have all of these modes of communication right at our fingertips. It is so much easier even than when she went to the Peace Corps in 2008 (2008, right?) .
So, YAY TECHNOLOGY!